Hi! My name is Greg Elkins and I'm a professional producer, recording engineer, mixer and composer. Pershing Hill Sound is my private production facility located near downtown Raleigh, NC.
My goal is to offer you the best service by customizing what I do to suit the needs of your project.
Need a producer who will take charge and deliver excellent results on time and under budget?

No problem.

Need a recording engineer who knows how to stay out of the way as you or your producer steer the project?

Glad to do it.

Need someone who's comfortable with a role somewhere between the two?

Let's talk about it.

Recording at home or in some other hybrid situation?

Happy to be involved.

Want to work with me at another facility?

Let's make it happen.
Current and Former Clients
Loincloth  NC Music Love Army  Goner  American Aquarium  Birds of Avalon  Caitlin Cary  Hank Sinatra  The Cherry Valence  The Loners  Debonzo Brothers  Tonk  Richard Bacchus & The Luckiest Girls  Justin Johnson  Anders Parker  Bandway  Bleeding Hearts  North Elementary  Patty Hurst Shifter  Mommie  The Morning After  Goodbye, Titan  James Olin Oden  Barefoot Manner  Utah!  Scarlet Virginia  Bluejays  Roger Troy Smith & The Red Engine  Soft Company  Rashad  Dana Kletter  Hearts & Daggers  Heads On Sticks  Kennebec  Whatever Brains (m)  Monologue Bombs  Balsa Gliders  Jeramy Blackford  Mac and Juice  Little Root  Strange  White Cascade  The BQs  Angela DiPaolo  Bruce Stevenson  Redstones  Left Outlet  Scott Sawyer  River City Ransom  Caleb Caudle & The Bayonets  A Tin Djinn  Young Thorough  Crystal Dawn Baker  Double Negative (m)  The Kickass  The New Awful  Mat Quiring & The Lesson  Starmount  Nine Fingered Thug  Overproof  Army of Dog  Cordero Slash  Alias Smith & Jones  Siberian  Proof  Stripmines (m)  Parasite Drag  Kolyma  Dublin Down  The Greatest Hits  The Ghost of Saturday Night  The Louts  Nathan Asher & The Infantry  My 3 Kilts  Invisible Hand (m)  The Weather  L Ron Hovercraft (m)  Weird Mob (m)  The Quarantines  Charles Francis  and many more…  
(m) = mastering client
Folks I've Worked With Outside of Pershing Hill Sound
Ryan Adams

Whiskeytown

Cry Of Love

Trucker

Vanilla Trainwreck

Ashley Stove

Hazeldine

Daddy

Syrup

Dart 360

Big Pun

and many, many more…
Chris Stamey

Mr. Colson

Sean Slade

John Custer

Jerry Kee

Ian Schreier

Jeff Powell

Jody Stephens

Mark Haines

Soundboy

Byron McKay

and others…
Excello (NYC)

Modern Recording (Chapel Hill)

Smart (Madison, WI)

Fort Apache (Boston

Ardent (Memphis)

Sonic Arts (Austin)

Jag

Sonic Wave

Duck Kee

Grooveworks

Captured Live

and beyond…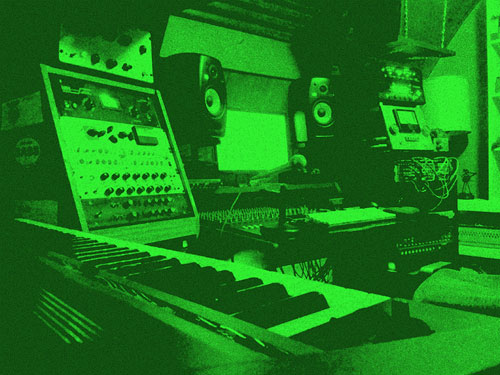 Mic Preamps
(6) 7th Circle A12 (API 312 clone – hand built)

(1) 7th Circle N72 (Neve 1272 clone – hand built)

(2) Hamptone LCMP (tube – hand built)

(2) Yamaha PM-1000 channels

(4) Sytek MPX-4Aii (Burr Brown on 3&4)

(2) Toft Audio ATC2

(1) Rane FM-14 module
Instruments
Hammond M3

Lowery TLO-K

Korg CX-3

Leslie 16

Kurzweil K1200

Noble Accordion

Jaymar Toy Piano

2 Stratocasters

Washburn Les Paul copy

Gibson Challenger

Big Baby Taylor

BMI Pedal Steel

Fender Twin

Kemper Profiling Amp

Rogue Mandolin

Lanikai Ukelele

lots of percussion instruments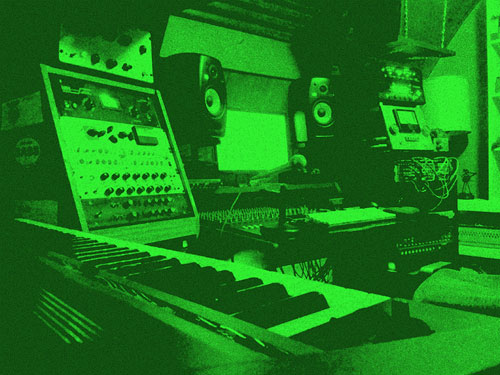 Recording and Mixing
Pro Tools 12.8.1 – HD Native


Lynx, Mytek and Apogee conversion

Plugins by Waves, Eventide, Massey, Izotope, Trillium Labs, Elemental, PSP, etc
Microphones
Lauten Atlantis FC-387

AKG C414B-ULS

Shure SM7A

CAD VSM1

CAD E100

Blue Baby Bottle

Oktava MK-219 (modded)

Heil PR40

pair – Little Blondies (wood bodies)

pair – Shure KSM137

Sennheiser E602

(3) Sennheiser E604

ElectroVoice DS35

Audix D4

(2) Audix I5

(2) Shure SM57

(2) Calrad 1021

(4) Karma Audio mini omnis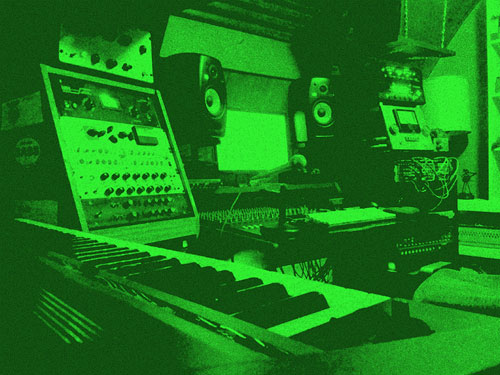 Dynamics and Equalization
Bloo LA2a clone (hand built)

1176 Rev. D clone (hand built)

"Federal" AM864 clone (hand built)

SSL G series buss comp. clone (hand built)

Pultec EQP-1A clone (hand built)

Symetrix 501

Symetrix CL-150

Toft ATC2

Shure SR107
Monitoring and Misc.
(2) KRK VXT-6

(2) JBL 4408

OZ Audio HM-6 custom mix headphone amp

Ramsa WR-S4416 mixing board

(7) Sennheiser HD-280 headphones

assorted other headphones

(5) direct boxes

(2) Little Labs STD

(2) ProLine music stands
I also compose and produce music for television and other media.

Networks where my music can be heard
ABC Family, CBS, Discovery, VH1, MTV, Travel, A&E, TLC, Animal Planet, SyFy, Sundance, Telemundo, Logo, Biography, Fuel, TruTV, etc…
Placements
Let's Make a Deal, Duck Dynasty, Real World, Geek Love, United Bates of America, Sister Wives, Basketball Wives, Mob Wives, Extreme Cougar Wives, Off Limits, Snakeskin, Monster Man, All On The Line, Corazon Valiente, Thrillbillies, etc…
Need music?
Please let me know if you're looking for a piece of custom music. If you want to hear samples of my work, just click here or click the picture.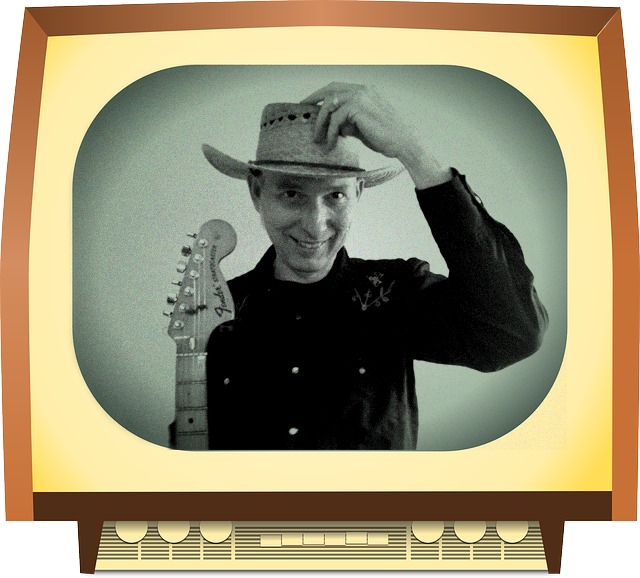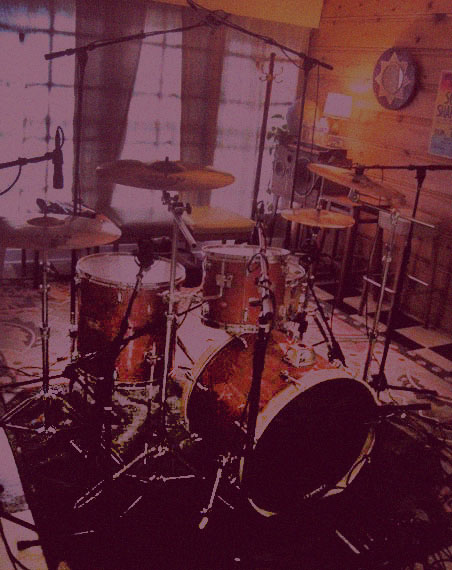 Rates
When an hourly or daily rate is appropriate, that rate is $50 per hour, $180 for 4 hours or $350 for an 8 hour day.
If I am fully producing your project the rate is negotiable on a "per song" or "per project" basis.
If we are working away from Pershing Hill Sound the rate is dependent upon the rates of outside facilities. Please let me know if you are interested in this. I can acquire favorable rates at several larger studios.
If you are  a qualified engineer and you would like to make use of Pershing Hill Sound please let me know and I will do all that I can to accommodate.
Please contact me with any questions!
Contact Me
Social Links
Contact Info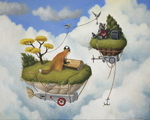 Scroll